Skip to Content
Motor Vehicle Accidents Claims
Injured in a Car Accident? Receive the Compensation You Are Entitled To
Car accidents can be extremely destructive, resulting in lost wages, missed time from work, permanent disability, pain and suffering, and psychological trauma and stress.
If you've been injured, you do not have to cope with the long-term ramifications of a crash alone. While the medical professionals and physical therapists help you heal, Tom Brooker will work hard to protect your legal rights and pursue any legal claims you may have to help you secure the financial compensation you are entitled to.
Compassionate Legal Help
Tom Brooker prides himself on providing careful and transparent service to his clients. He will communicate with you every step of the way, guiding you from the first consultation to the settlement or final court judgment. And he will do his very best to win a fair result for you.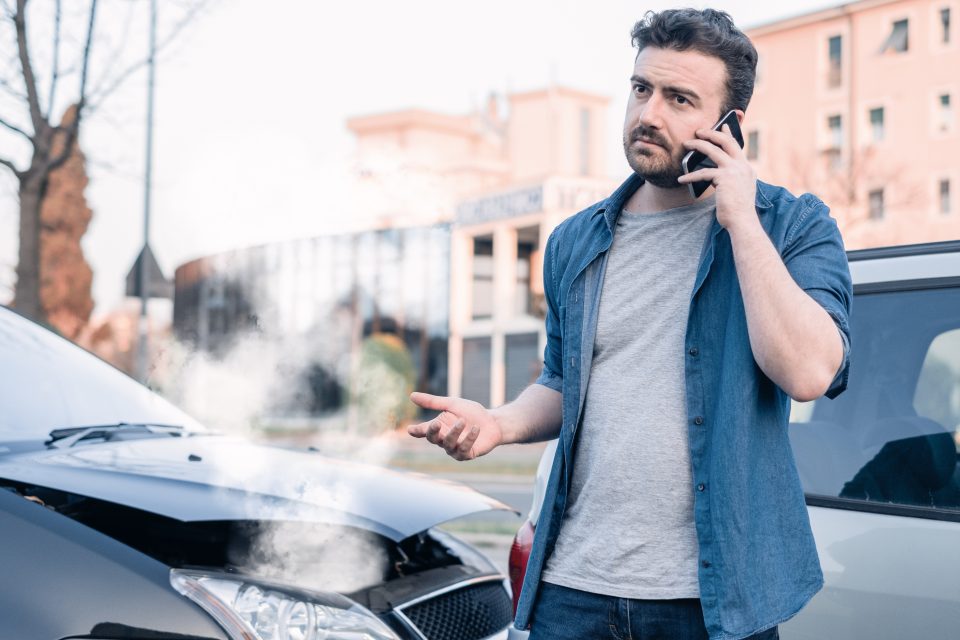 Expert Legal Representation for Benefits and Tort Claims
Under the law, personal injury arising from a motor vehicle accident in Ontario can be classified into two different types of claims: accident benefits and torts. An accident benefit claim is made to your insurance company. If another person is at fault for the accident, a tort claim may be made against them which is defended by their insurer.
Accident Benefit Claims
If you've been injured in a car accident, it is important to understand that the insurance companies are not on your side. They might be professional and friendly, but their role is to serve their own interests—not yours. Getting the best result from the benefits claims process requires filing the right paperwork correctly and on time and presenting convincing evidence to the right people. Brooker Law will take care of guiding you through the processexpertly on your behalf.
Tort Claims
Serious injuries often spark a lawsuit when the injured party's injuries were caused by or contributed to the fault of another party. Brooker Law has experience executing effective legal strategies to win favourable results for our clients. For example, we may argue for compensation for economic losses, for ongoing or future medical treatment, or to compensate you for pain and suffering.
Contact Brooker Law Today for Your Consultation
Tom Brooker was called to the Ontario Bar in 1988. Since then, he's worked hard to help his clients land on their feet following their injuries. In addition to helping automobile, truck and trailer, motorcycle. and bicycle accident victims, Brooker Law handles personal injury cases related to slips and falls, disability insurance, and public transportation, among others. To schedule a consultation, contact us today.
Brooker Law: Keeping You Informed Every Step of the Way