Skip to Content
Animal Attacks & Dog Bites
Brooker Law Helps Clients Following Dog Bites
Dog bites and other animal attacks can be serious, even deadly, so it's important to give our legal team a call if you've been bitten or attacked. Brooker Law delivers legal services throughout Ottawa and Eastern Ontario.
The Dog Owners' Liability Act makes owners responsible for their dog's actions. One of the things we impress on our clients is that they are in a strong position following an animal attack. For example, the law states the owner's liability for the animal's actions isn't reduced even if the victim knew the dangers involved and even if the owner of the dog was not negligent.
No matter your situation, you can count on Brooker Law to communicate clearly with you at all times about every facet of your situation, from the free initial consultation to the conclusion of your case. Call us so we can help.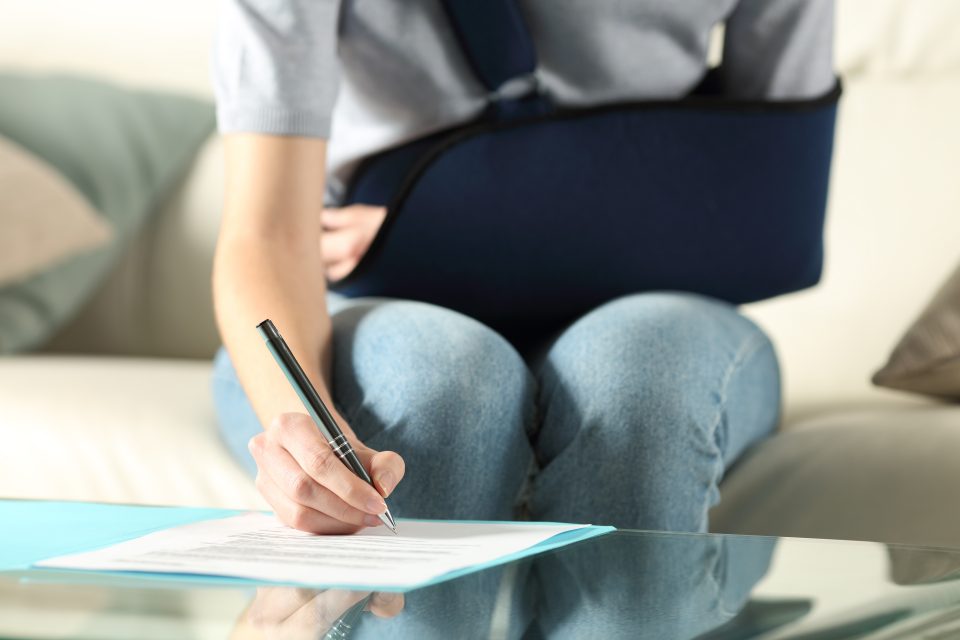 The Injuries Dog Bites Can Cause
Dog bites should never be ignored. If you were bitten, you need to be seen by a doctor as soon as possible. Dog bites can cause significant injury and illness, so your priority must be your health. If the bite does result in serious injury or illness, call Brooker Law.
Dog bites can cause a variety of illnesses, any of which can cause a loss of income. They can even prevent you from working entirely, or worse. Here are some of the risks associated with bites:
Rabies
Rabies is rare. However, you should still be aware of the risks. Rabies is a virus that impacts the brain and is almost always fatal once symptoms appear. Brooker Law can provide wrongful death legal assistance in addition to litigation related to dog bites.
Capnocytophaga Bacteria
This bacteria lives in the mouths of dogs and cats and can be spread through bites and scratches. For the most part, individuals with healthy immune systems don't fall ill. Still, those with weakened immune systems can suffer from symptoms, causing them to miss work and lose income.
Pasteurella
Over half of infected dog bite wounds contain Pasteurella that can cause a painful, red infection at the site of the bite. As with other bacterial infections, Pasteurella is worse in individuals with weakened immune systems.
MRSA
MRSA is a serious illness with potential life-threatening implications. If you suffered a dog bite that caused MRSA, contact our legal professionals. The animal's owner is at fault and you are entitled to receive compensation from them.
Tetanus
Tetanus is also present in many dog bites. Tetanus is a toxin that can cause rigid paralysis, painful muscle contractions, seizures and other severe problems, so it is important to seek medical and legal assistance.
Start with a Consultation with Brooker Law
If you were injured by a dog or other animal, contact Brooker Law today. Our legal firm offers consultations to all patients, something our clients really appreciate. During the consultation, Tom Brooker will ask you details about what happened, determine how strong a case you have, and explain the level of compensation you might be entitled to. To learn more, call our office now.
Brooker Law: Keeping You Informed Every Step of the Way