Skip to Content
Brooker Law: Thorough and Compassionate Legal Care
Cyclists have an equal right to the road, a fact many motorists disregard. As a result, accidents occur. Because cyclists do not have the protection that the body of a car or truck provides, cycling accident injuries can be severe. That's why it is critical to have a skilled lawyer on your side.
Brooker Law represents those who need to file a cycling accident claim in Ottawa or Eastern Ontario, and we do so with compassion, skill, and thoroughness. By reviewing accident reports and witness and client statements and combining them with thorough documentation of your injuries, our firm will work to gain a clear picture of what happened. If your injury occurred due to negligence of someone, including driver's negligence, we will demonstrate this and work to convince an insurance company to pay the claim or persuade the court to rule in your favour to ensure you get the compensation you're entitled to.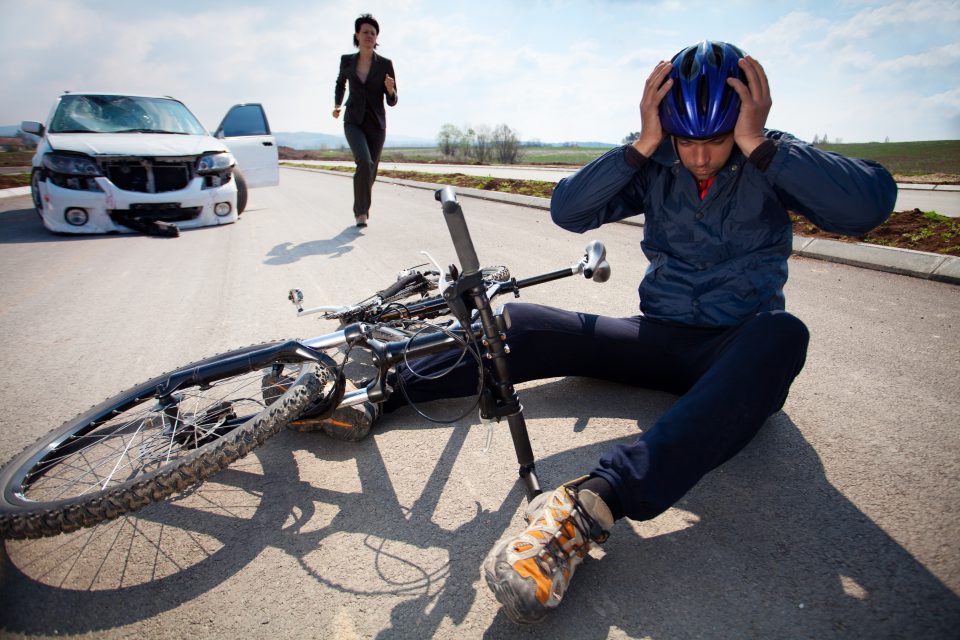 Understanding Cycling Safety Rules Is Crucial to Your Case
Proving negligence in a personal injury case requires a skilled and experienced lawyer. Contact Tom Brooker for a consultation.
A thorough understanding of Ontario driving laws and the expectations for both cyclists and motorists, are necessary for those injured in a cycling accident to determine whether they have a case. The following are some standard guidelines that can help you decide whether to proceed. These are not meant to be exhaustive, but they can give you an idea of what to expect during your claim.
As a general rule, cyclists:
must follow the same rules motorists follow
must stay off sidewalks to avoid collisions with pedestrians
should have lights when riding at night
should not ride in the right-turn-only lane if continuing straight
should avoid riding in the blind spots of cars, trucks, OC Transpo or school buses.
What motorists need to know about the law and cyclists:
motorists must follow all laws of the road, such as the Highway Traffic Act
the law considers bicycles to be equal owners of the streets
cyclists are not required to travel in bike lanes
motorists passing cyclists must do so at a safe distance
cyclists can ride in the centre of the road if they feel the side is unsafe.
We Know What's Required to Obtain Compensation for You
We can determine whether the motorist who struck you acted outside the law or reasonable expectations. We do this by thoroughly investigating the incident and listening to your account of the accident and analyzing the available evidence from police reports, witness statements, photographs and the like. If your injuries were the result of the accident and these injuries now prevent you from taking part in life in the way you are accustomed to, we know what's required to prove it. We have experience in these types of cases and understand how to secure appropriate and fair benefits and compensation as a result of your claim. For more information, schedule a consultation with Brooker Law.
Brooker Law: Keeping You Informed Every Step of the Way