Skip to Content
Disability Insurance Claims
We Work Hard to Overturn a Denied Disability Insurance Claim
Those who file for disability have varying experiences. For some, the process is painless, and they receive the disability insurance benefits to which they are entitled so they can stay caught up on bills and live life to the fullest while they are ill. However, others aren't so lucky. That's where Brooker Law comes in. Our legal team steps in when our clients are unable to get a disability insurance claim approved. We use our network of experts to document your situation thoroughly. Our preparedness is a significant reason why we're often successful. Disputes are quite common; however, usually there's a way out of the disagreement, and our job is to find it. We use all the tools at our disposal to find a way to obtain the benefits you deserve. You can trust Tom Brooker to be your confidante and advocate. If you're an Ottawa or Eastern Ontario resident whose claim for disability benefits has been denied, contact Brooker Law today.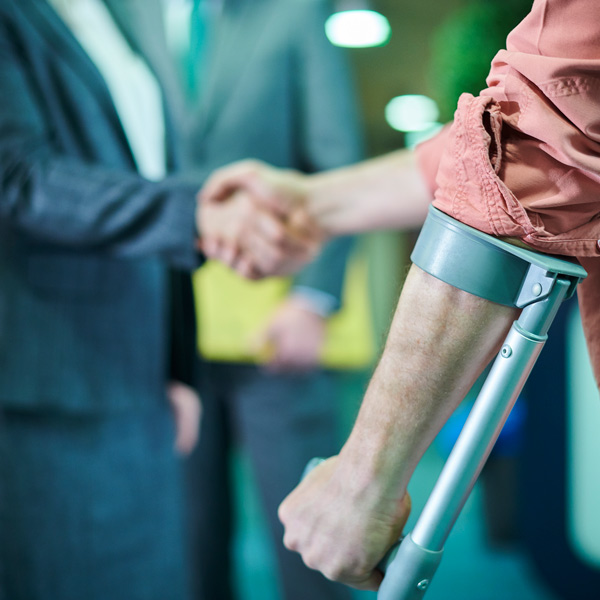 We Can Restore Benefits and Even Seek Punitive Compensation
Disputes with insurance companies over disability benefits occur for numerous reasons. No matter the insurance company's justification, the denial can be scary, confusing, and financially destructive. Therefore, it is important to act quickly. Ask Brooker Law to look into your case. While the reasons for the denial may vary, the most common is very simple: The insurance company disagrees with the claimant, and sometimes the doctor, as to whether the claimant is sufficiently disabled to meet the test of disability set out in the applicable disability insurance policy. One common problem is when the doctor or medical specialist tells you to refrain from working but does not provide clear and specific details about your limitations. We have experience in these sorts of cases and understand what goes into resolving them. At a minimum, Brooker Law will work hard to convince the insurance company to accept your claim. However, if necessary, we will pursue a law suit against the insurance company to secure the benefits to which you may be entitled. In some cases, we will pursue additional claims such as punitive or aggravated damagesif we can prove the insurance company behaved egregiously and acted in bad faith in processing your claim.
Brooker Law Represents Clients for an Array of Injuries
Disability can occur for a variety of reasons. Brooker Law specializes in personal injury, so we understand the nature of many different types of injuries. If your accident occurred due to the negligence of another, then we can combine our representation of you against your insurance company with a legal claim against a negligent party. For example, we can help people with claims related to a slip and fall, an animal attack, or an injury obtained on public transportation. Either way, you deserve careful and diligent legal representation. Contact us today for a consultation with our legal team.
Brooker Law: Keeping You Informed Every Step of the Way